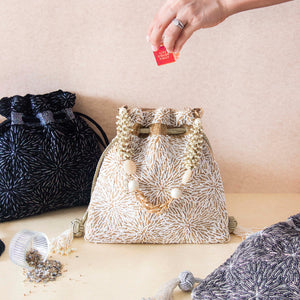 Hand Embroidery: White beads and gold cut daana are intricately woven to form a symmetrical design signifying the break of day.
Embellishments: Pearl chain handle and matching hand made tassel latkans.
Fabric: Blended silk base & lining.
Size: ~ 9 x 9 inches with 7 x 9 inch capacity.
Care: Store in a muslin cloth.