About Us
Our constant endeavour at The Pink Potli is to reinvent the classic potli as a modern, luxe accessory. We pay homage to our rich heritage by merging traditional styles of hand embroidery with our new age design sensibilities, leading to a product that is timeless
Gifting
Introducing The Pink Potli Gift Card - Gift your loved ones a voucher so they have the pleasure of choosing! <3
We also offer a bespoke gifting service for mehendi giveaways or party favours! Get in touch with us for a completely unique, customized design made just for you, and within your budget!
Shop Now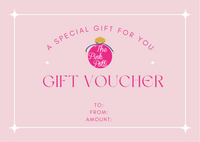 Baby Pink - Potlis For Your Little One
A capsule collection for all the little girls out there, who watch their moms dress up and accessorize, and wish they could do the same! Indulge your daughters with playful, pretty potlis, or even create fun coordinated looks with our Twinning options!
Shop Now
"Hold on to timeless craftsmanship"
At The Pink Potli, each bag is handcrafted from start to finish. Beginning with our highly skilled karigars who hand embroider every single thread and bead, to our masterji who specializes in stitching the unique potli shapes, to the patwa whose forte is hand making the latkans (tassels). Each bag you purchase takes upto 21 hours to create, and is a labour of all our love.