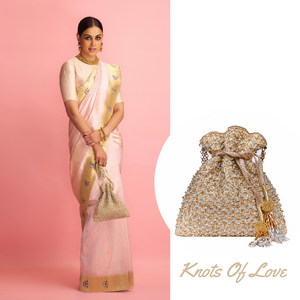 Hand Embroidery: Intricate french knots in gold and silver gota patti
Embellishments: A multi-layered gold & mother of pearl handle and matching hand made tassel latkans.
Fabric: Tissue base; blended silk lining.
Size: ~ 9 x 9 inches with 7 x 9 inch capacity.
Care: Store in a muslin cloth.