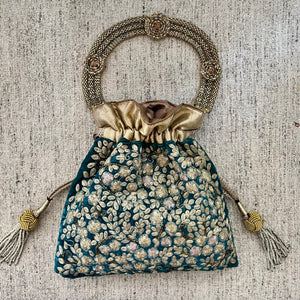 Hand Embroidery: An all over floral pattern in antique gold dori work with sequins highlighting.
Embellishments: A gold chain and matching hand made tassel latkans.
Fabric: A brocade top & blended silk base & lining.
Size: ~ 9 x 9 inches with 7 x 9 inch capacity.
Care: Store in a muslin cloth.